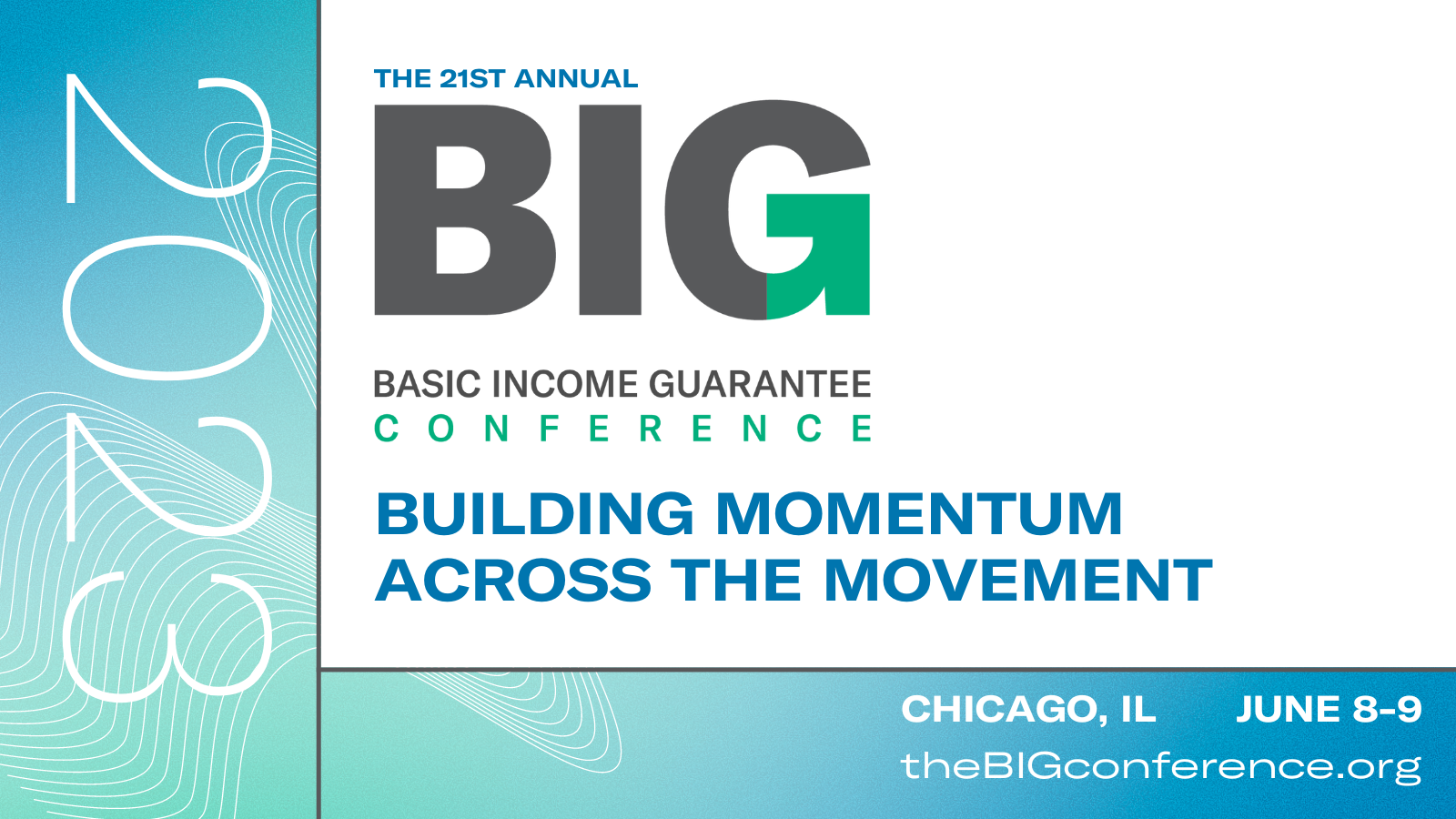 The 21st Annual Basic Income Guarantee (BIG) Conference will be held June 8-9, 2023 in Chicago, IL. This will be a hybrid congress.
This year marks the 21st annual BIG Conference. The event has grown over recent years to become the annual national conference for the basic income movement, bringing together grassroots activists, policy wonks, artists, pilot administrators, social and economic justice organizations, think tanks, researchers, community-based nonprofits and more. The goal of the conference is threefold: 1) to take stock of the current state of the movement 2) to inspire, conspire and collaborate on efforts for the upcoming year; and 3) provide a space to build strong relationships for coordinated, highly collaborative work.
Join us in Chicago, IL in June 2023 as we realize the vision of Building Momentum Across the Movement.
In June 2023, we will be celebrating our 21st Conference, which will include collaborative sessions, panel discussions, interactive activities and more, as we dig deep into: 
Building Intersectional Coalitions

Shifting Culture and Narratives

And Nurturing a Diverse Policy Landscape 
Register for the conference here.