This weekend, April 24-26, the US Congress will be debating and probably voting on the CARES 2 Act, the next phase in responding to the health and financial crisis brought on by the coronavirus. A remarkable coalition has formed, under the leadership of the Income Movement, and including USBIG, Humanity Forward, the Fund for Humanity, the Economic Security Project, the Universal Income Project, the Humanity First Movement, and others, to appeal to Congress to include an emergency basic income in this legislation. I am including here a letter, some version of which these organizations are sending to their members.  Please take the time to read it, and forward to anyone you know who would be interested. 
Michael Howard
Coordinator, USBIG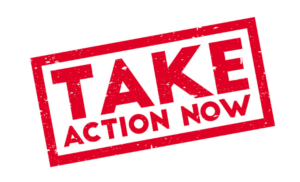 Hi,
As you read this, Congress is fast tracking the creation of the next (and possibly last) update to the CARES 2 Act. Voting may start in the next 48 hours. 
Additional, monthly payments to the people is not currently part of this plan. 
We need you to make time today to take action and send the message to Congress that they must put people first in this crisis. Tomorrow may be too late, please do this now. 
Here's a link to the website that has all the actions in one place for you.
Also, we are launching a Twitter campaign for #CongressPassUBI starting today at 9am PST / 12pm EST. Please join us in this effort so we can get press going immediately on this.    
Need more information before taking action?
With the global recession predicted to be the worst downturn since the Great Depression, there is no chance that the disruption caused by the virus will end in just a couple of months. As the House crafts its next round of legislation, it makes sense to extend relief to keep businesses afloat and help keep wages flowing. At the same time, we must also keep people and families afloat through expanded unemployment insurance and bigger, regular, lasting direct payments.
Solutions that focus only on employers and wages will inevitably leave some people out and leave some people short.  We must cast a wider net and help everyone with extraordinary expenses.   
Recent polling shows that along with relief to small businesses and unemployment insurance, direct cash payments are one of the most popular things Congress can do in this crisis, with nearly 90% support among Democrats, Independents, and Republicans.

Thank you. 
https://usbig.net/wp-content/uploads/2023/03/USBIG-logo-1a.png
0
0
Amy Hughes
https://usbig.net/wp-content/uploads/2023/03/USBIG-logo-1a.png
Amy Hughes
2020-04-25 13:58:38
2020-04-25 13:58:38
Take Action Now: US CARES 2 Act